All of our coaches are certified by some of the world's biggest leaders in fitness education. Each unique in their own way from specialization to personality, we guarantee that we can find the right fit for you.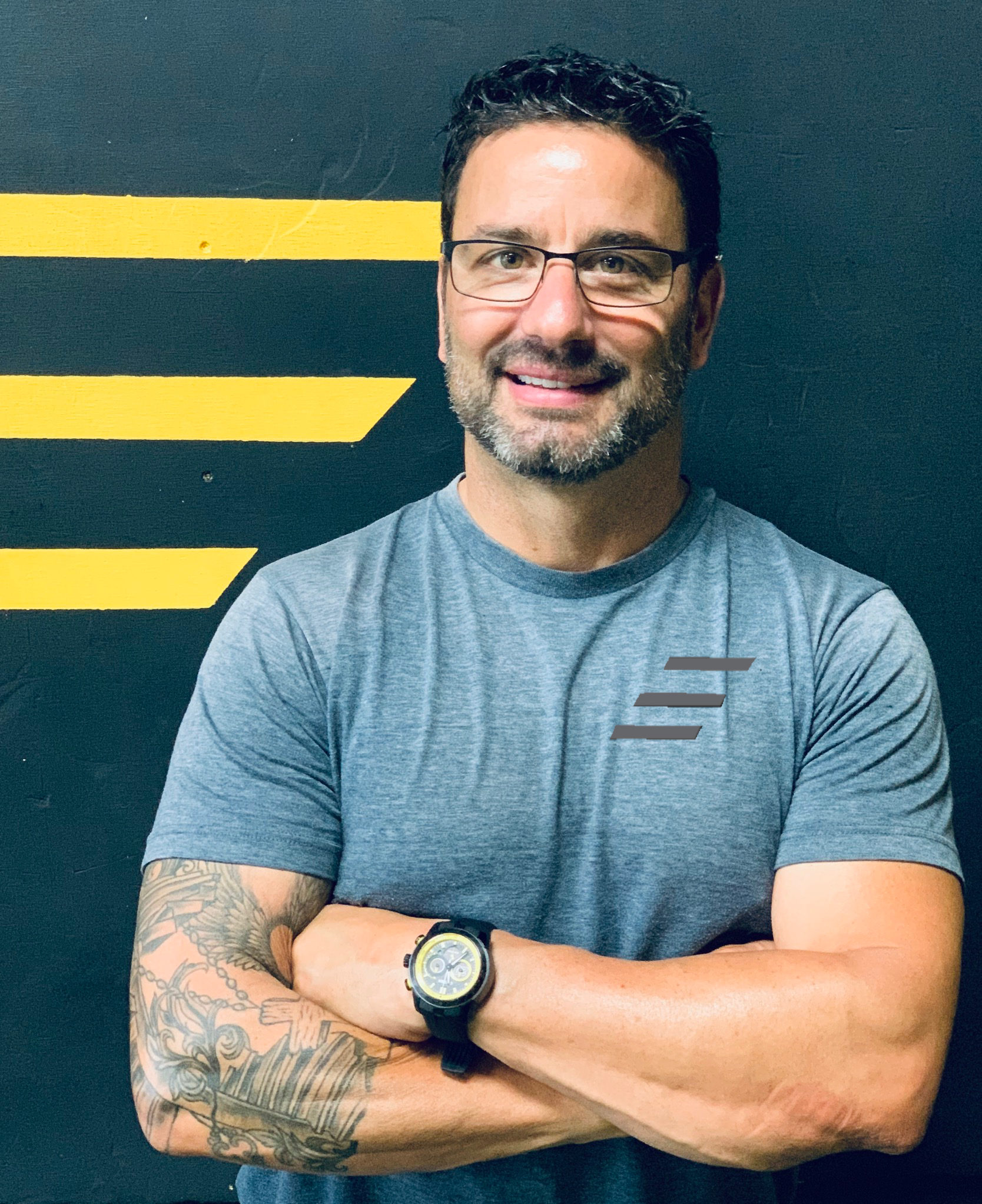 Specializations
ACE (American Council on Exercise)
Sport specific programming and nutrition

Certifications:
Anatomy & Kinesiology for stability and mobility
Stability & Movement Training
Aerobic Efficiency Training
Anaerobic Power Training
H.I.T.T. & Steady State Training
TRX Suspension Training
TRX Rip Training
Mike has been in the fitness business for over 15 years working with clients of all fitness levels to achieve their athletic goals. raised in ottawa by first generations italians, sport and fitness were always a huge part of his family's life. mike began training because of his passion to help others transform themselves through fitness and improve mood, attitude and confidence for his clients. mike welcomes everyone to come take the next step with him at his training studio in north burnaby
Chris Dahan (ISSA)
Director of Group Fitness
Specializations
Strength Training
Sports Conditioning
Calisthenics
Boxing
Chris has been a fitness advocate for most of his life having played competitive soccer, as well as lacrosse and other sports for 14 years. An Iron Addicts athlete, Chris excels at high intensity style training likely due to his history and interest in boxing, and his years training in that atmosphere.
Specializations
Kinesiology
Sports Specific Training
Functional Fitness
Youth Strength & Conditioning
Sarah is a former netball, basketball, and volleyball athlete currently in the Human Kinetics program at Capilano University. She specializes in functional training to help assist with rehabilitation from past and current injuries. Sarah excels and has experience working with athletes as young as 11 and seniors suffering chronic disease.
Specializations
Sports/ Athletic Based Training
Active Rehab
Youth Training
Team Based Training

Samantha Head is a young but seasoned hockey player having played competitively in both BC's Native Hockey Team as well as U18 teams for Canada and B.C. She draws her training style and experience from her self storied history of injury and recovery as an upper level athlete. Samantha excels in athletic based training, and rehab.
Specializations
Precision Nutrition
Healthy Habits
Women's Weight Loss


Tanessa helps women build confidence and feel amazing in their skinny jeans – all without counting a single calorie! With over 10 years showing her clients exactly how to drop their unwanted weight, she teaches her clients how to develop sustainable, easy to follow systems. She gets her clients EXACTLY what they want – results.